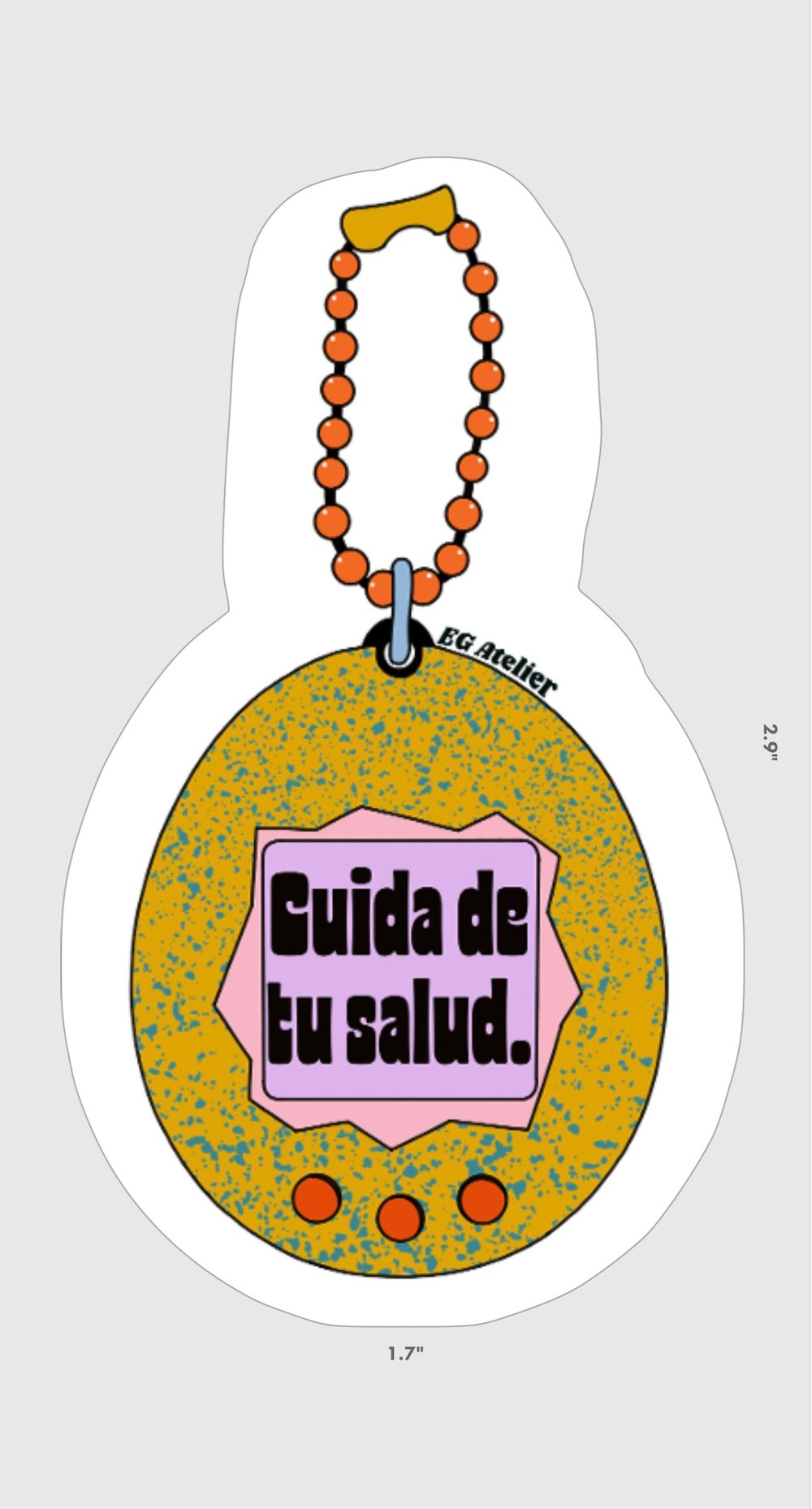 White vinyl sticker
Did you have a tamagotchi when you were younger? Oh the nostalgia…
Take your everyday items such as notebooks, laptop, cases, car, surfboard (literally any surface) to the next level with our premium vinyl sticker.
Sticker measures 1.7" x 2.9"
Full color illustration digitally drawn by EG Atelier.
Printed on a premium adhesive film with a glossy weather resistant laminate to give your stickers a 2-4 year minimum outdoor life.
PVC-free film that's environmentally friendly.
White premium PP film with a permanent adhesive
PET laminate with UV screening to protect from weather and sunlight
2-4 year outdoor life